Do Native Americans Carry the Heavy Weight of Historical Trauma?
Historical Trauma—Defined
Dr. Maria Yellow Horse Brave Heart defines historical trauma as "the cumulative emotional and psychological wounding over one's lifetime and from generation to generation following loss of lives, land and vital aspects of culture."
Based on this definition, many researchers, sociologists, and psychologists have discussed historical trauma as a central experience for marginalized groups like Native Americans, the Jewish people, and others.
Research on Historical Loss and Native Americans Today
Brave Heart and other researchers' work suggests that historical trauma is lived out and experienced again and again in each subsequent generation, even if the generation is far removed from the original trauma.
In one study conducted in 2004, a group of researchers surveyed adult Native Americans who had children and developed something called the Historical Loss Scale.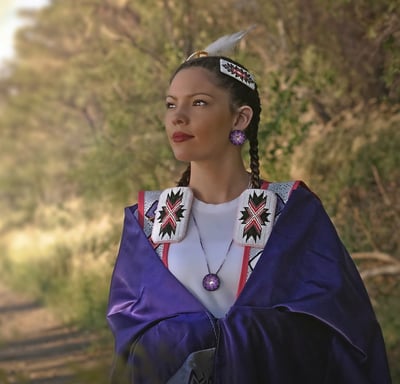 Here's what they found:
36% of those surveyed had daily thoughts about the loss of traditional language in their community
34% experienced daily thoughts about the loss of culture
49% provided they had disturbing thoughts related to these losses
35% were distrustful of the intentions of the dominant White culture due to the historical losses the Native American people had suffered (Whitbeck et al., 2004)
As the results from this study suggest, daily thoughts about loss, stress, grief, discrimination, and cultural displacement pervade the lives of many Native Americans. Generations of Native Americans live under the shadow of history, and this causes enormous stress on the body and mind.
What Role Does Historical Trauma Play in the Lives of Native Americans?
For many Native Americans and for any other impacted groups, it can be difficult to understand what role, if any, historical trauma has played in their lives. Can an individual claim historical trauma and use this as the reason or explanation for their own sorrows, wounds, or destructive patterns of behavior?
There is no simple answer to this question. Every person is responsible for their actions and choices and has the capacity to write their own personal story even if the story of their people is a challenging one.
However, we at Native Hope think historical trauma is worth talking and thinking about because it helps articulate the unique challenges that historically marginalized and discriminated groups are working against. There are aspects of every human life that an individual does not choose for themselves. No one can choose what family they are born into, what struggles their relatives face, the socio-economic status of their community, and many other things. Meanwhile, both research-based evidence and anecdotal evidence tells us that these unchosen factors have significant impact on people's lives.
For people who repeatedly experience loss, sorrow, difficult family settings, addiction, or destructive behavior, it can be liberating to realize that their struggles are not purely the result of their own choices or flaws, but may be connected to historical and cultural patterns of discrimination and trauma.
Hopefully, this realization empowers people to understand where they have come from in order to heal and then choose a new path of personal freedom, peace, and hope.